Gypsum board ceiling materials, also known as drywall or plasterboard, are an essential component of modern building construction. They are commonly used in residential, commercial, and industrial buildings due to their versatility, affordability, and ease of installation. In this article, we will explore everything you need to know about gypsum board ceiling materials, from their properties and applications to their disadvantages and alternatives.
What is Gypsum Board?
Gypsum board is a type of building material made from gypsum, a soft mineral composed of calcium sulfate dihydrate. It is produced by grinding the gypsum rock into a fine powder and mixing it with water to form a paste, which is then sandwiched between two layers of paper or fiberglass matting. The resulting product is a flat panel that can be cut to size and installed on walls or ceilings.
Types of Gypsum Board Material
There are several types of gypsum board material available on the market, each designed to meet specific building requirements. The most common types include:
Regular gypsum board, also known as standard or sheetrock, is the most commonly used type of gypsum board. It is suitable for most indoor applications and provides good fire resistance, sound insulation, and durability.
Moisture-Resistant Gypsum Board
Moisture-resistant gypsum board, also known as green board or blue board, is designed for use in high-moisture areas such as bathrooms and kitchens. It has a special water-resistant core that helps prevent mold and mildew growth.
Fire-Resistant Gypsum Board
Fire-resistant gypsum board, also known as Type X, is designed for use in areas where fire protection is required by building codes. It contains glass fibers and other additives that enhance its fire resistance.
Applications of Gypsum Board
Gypsum board is a versatile material that can be used in a variety of building applications. Some of its most common uses include:
Gypsum board is widely used in residential construction for interior walls and ceilings. It provides a smooth surface for painting or wallpapering and helps reduce noise transmission between rooms.
Commercial buildings such as offices, retail spaces, and hotels also use gypsum board for walls and ceilings. Its versatility allows it to be used for decorative purposes and to create unique shapes and designs.
Industrial Buildings
Gypsum board is also used in industrial settings such as factories and warehouses for fire-rated walls and ceilings. It can help prevent the spread of fire in case of an accident.
Gypsum Board Ceiling Details
Installing a gypsum board ceiling involves several steps. First, the ceiling area is measured and the necessary amount of gypsum board is cut to size. The panels are then fastened to the ceiling joists with screws or nails. After installation, the seams between the panels are filled with joint compound and sanded smooth. Finally, the ceiling is painted or textured to achieve the desired finish. There are also different options for ceiling design for the hall such as POP, Fibre board etc.
Maintenance requirements for gypsum board ceilings are minimal. They should be inspected periodically for signs of damage, such as cracks or sagging, and repaired as needed. Cleaning can be done with a soft brush or cloth and mild detergent.
Properties of Gypsum Board
Gypsum board has several properties that make it an attractive building material. These include:
Gypsum board is inherently fire-resistant due to the presence of water molecules in the gypsum crystal structure. When exposed to heat, the water molecules are released, which helps to slow down the spread of fire. The thermal characteristics of gypsum boards are quite high.
As a result of the gypsum's excellent thermal characteristics, it maintains a comfortable equilibrium between the relative humidity and temperature of an interior space. Plasterboards, when used in the inside of a structure, may serve as a vapour barrier, so preventing the buildup of moisture within the building's living spaces.
Gypsum Boards, Due to Their Chemical Composition, are Naturally Fire-Resistant
Gypsum boards are resistant to fire and will prevent the fire from spreading further; as a result, they may assist in shielding the building from the effects of any potential fire threats. Because it contains water that is chemically bound, gypsum has a feature that makes it resistant to fire. This property is owing to the presence of water in gypsum. The water that is contained inside the gypsum will evaporate if the gypsum boards are subjected to fire, which will result in the formation of a protective layer.
Gypsum board has good sound insulation properties, making it an ideal material for reducing noise transmission between rooms. Gypsum boards, which have strong soundproofing capabilities, are the most fit to use in the building of structures in heavy traffic areas. This is because of the fact that gypsum boards have good soundproofing properties. Plasterboards made of gypsum have had noise absorption and reverberation lowering properties built into their construction from the very beginning.
Gypsum is a construction material that is used to insulate rooms and minimise the amount of energy that is used in your home. Gypsum is an energy-efficient building material. Because of the soundproofing qualities it has, it is ideal for use in the building of homes in locations with a large volume of traffic.
Gypsum boards have a surface that is both homogeneous and smooth, making them an excellent choice for use in the interior design of residential as well as commercial structures.
Gypsum board is a durable material that can withstand normal wear and tear. It is also resistant to mold and mildew growth, which helps to maintain indoor air quality.
The Drywall & Gypsum Board Industry
The drywall and gypsum board industry is a thriving global market. According to a report by Research and Markets, the global drywall construction market is expected to reach $79.01 billion by 2027, growing at a CAGR of 5.6% from 2020 to 2027. Key players in the industry include USG Corporation, Saint-Gobain S.A., National Gypsum Company, and Knauf Gips KG.
Disadvantages of Gypsum Board
While gypsum board has many advantages, it also has some disadvantages. These include:
Environmental Concerns
Gypsum board production generates a significant amount of waste, including gypsum dust and scraps. While efforts are being made to recycle these materials, there are still environmental concerns associated with their disposal.
Vulnerability to Moisture
Gypsum board is susceptible to moisture damage, which can cause it to warp or sag. Moisture-resistant gypsum board can help mitigate this risk, but it is still important to avoid installing it in areas with high humidity or frequent exposure to water.
Gibson Board Ceiling
Gibson board ceiling is a type of ceiling material that is similar to gypsum board but has some key differences. Unlike gypsum board, which is made from gypsum powder, Gibson board is made from a combination of plaster of Paris, water, and fiberglass matting. It is also thicker than gypsum board and has a rougher surface texture.
Application of Gypsum in the construction industry
Because of its various applications in the building and construction sector, gypsum is sometimes referred to as the "wonder mineral." Gypsum has a variety of purposes in everyday life.
Gypsum is an important component in the production of wallboards, which are used in the covering of walls and ceilings.
Plaster, which is used in the building of dwellings, may also be made from it, and it can be combined with other ingredients to form a patching compound that can be used to fix wallboard.
Buildings may also be constructed using gypsum blocks, which function very similarly to concrete blocks when employed in construction.
Additionally, it is used as a component of Portland cement, where it serves the purpose of preventing the concrete from setting too quickly.
What is the role of gypsum in cement?
When water and cement are combined, the resulting substance eventually dries up and becomes hard. This process is known as the setting of the cement. Gypsum is often included into Portland cement in order to delay the onset of early hardening, sometimes known as "flash setting," and therefore extend the amount of time that may be spent working with the cement. The setting of cement is slowed down by gypsum, which allows for more time for cement to sufficiently harden.
Synthetic Gypsum Board
Manufacturers of gypsum board are increasingly depending on "synthetic" gypsum as an efficient alternative to natural gypsum in order to meet the growing demand of consumers for their products.
It is estimated that roughly 45 percent of the gypsum that was utilised by manufacturers in the United States in the year 2010 was of the synthetic kind. This figure comes from a study that was published in 2010.
The chemical formula for gypsum, which can be represented as CaSO42H20, is the same for both natural and synthesised forms of the mineral.
The great majority of synthetic gypsum that is put to use in commercial applications is a byproduct of the process that is used to remove pollutants from the exhaust that is produced as a result of the burning of fossil fuels in power generation.
The material that is used to make products out of gypsum panels would be deposited in landfills if synthetic gypsum were not used in the manufacturing process.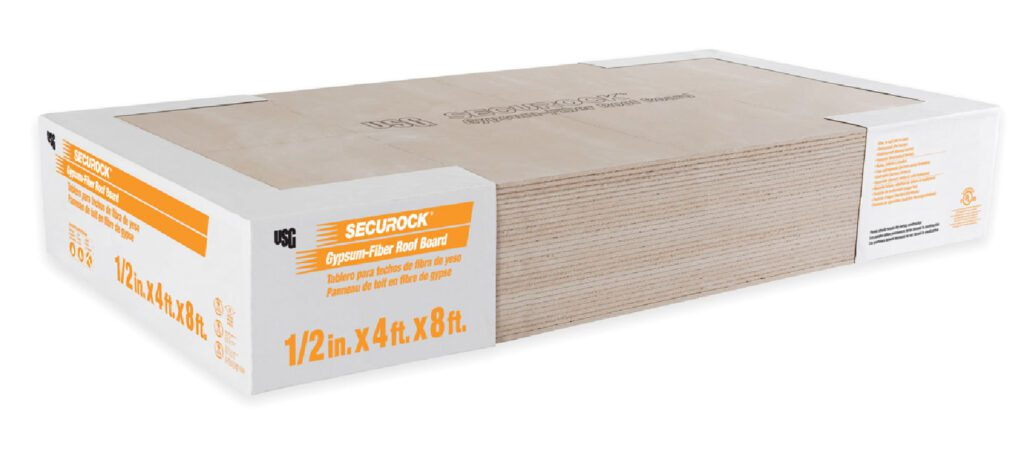 The principal environmental repercussions of gypsum, according to Ecology Action, a nonprofit environmental consultancy, are habitat disturbance caused by mining, the usage of energy and accompanying emissions during processing and transportation, and the development of solid waste from disposal.
Utilizing "synthetic" or recycled gypsum board is one way to greatly lessen the effect of a number of these factors.
A by-product of coal-fired power plants is synthetic gypsum, which is now used in around thirty percent of all drywall.
It is often mistaken with fly ash, which is another result of coal combustion, despite the fact that the two have very few similarities.
New technologies have been instrumental in the production of a number of new gypsum board board products, which have recently entered the market. These new products are superior than conventional gypsum board in a number of respects, including their reduced impact on the environment. One such example is the newly developed eco-friendly drywall known as EcoRock Drywall, which has brought about substantial changes and improvements to the drywall product.
These changes and improvements range from the product's fundamental material components to the manufacturing processing procedures. EcoRock is an alternative that is not only completely recyclable but also quite appealing. It is made up of postindustrial waste and scrap material from steel and cement plants, and it may be securely disposed of in landfills. The postindustrial recycling that goes into its production accounts for eighty percent of the total.
Since EcoRock is organically cured and dried, the production process requires 80 percent less energy than it would with standard processes because of this. In addition to this, it does not have any gypsum in it, which means that it does not need a particularly high level of energy consumption during manufacture.
Additionally, it helps to improve air quality by reducing the amount of mercury that is released into the atmosphere. Drywall made of EcoRock produces dust that is 60 percent less, is resistant to termites, and is 50 percent more resistant to mildew and mould than conventional drywall.
Read more: Special properties of Artificial Stone
Decorative gypsum board
Gypsum board may be used for decorative purposes since it has several desirable qualities, including low weight, great strength, resistance to fire, sound insulation, and high ductility, amongst others. Slicing, planing, nailing, drilling, and sticking are few of the possible processing methods for it. The application and installation processes are simplified because to it. In order for decorative gypsum board to be considered compliant with the standards outlined in "Decorative Gypsum Board" (JC/T 799–96), its physical and mechanical qualities must be satisfactory.

Hardiflex vs. Gypsum Board: A Detailed Comparison
🌟 Comparison Table
| Aspect | Hardiflex | Gypsum Board |
| --- | --- | --- |
| Composition | Cellulose fibers, cement, and sand | Gypsum core encased in paper liners |
| Strength & Durability | Highly durable for interior & exterior use | Primarily suited for interior applications |
| Installation | Requires more labor and time | Quick and straightforward installation |
| Cost | Moderately priced | Economical; cost-effective option |
| Moisture Resistance | Exceptionally moisture-resistant | Prone to moisture damage; needs treatment |
| Fire Resistance | Good fire resistance | Excellent fire-rated options available |
| Soundproofing | Limited soundproofing | Superior soundproofing qualities |
| Maintenance & Repairs | Resilient and low maintenance | May require more frequent repairs |
| Eco-Friendliness | More eco-friendly due to durability | Less eco-friendly; paper components |
| Application Areas | Versatile; suitable for exterior use | Mainly for interior walls and ceilings |
⭐ Star Ratings
Hardiflex: ⭐⭐⭐⭐
Gypsum Board: ⭐⭐⭐
🗣️ Testimonial
👤 Sarah Johnson, Interior Designer: "Having worked with both Hardiflex and Gypsum Board, I'd recommend Hardiflex for its durability and versatility, especially for exterior applications. Gypsum Board is excellent for interiors, offering quick installations and superb soundproofing."
📌 Key Points
Composition: Hardiflex comprises cellulose fibers, cement, and sand, while Gypsum Board features a gypsum core encased in paper liners.
Strength & Durability: Hardiflex is highly durable and suitable for both interior and exterior use, whereas Gypsum Board excels mainly in interior applications.
Installation: Hardiflex necessitates more labor and time for installation, whereas Gypsum Board boasts a quick and straightforward installation process.
Cost: Hardiflex falls in the moderate price range, while Gypsum Board is a cost-effective option.
Moisture Resistance: Hardiflex stands out as exceptionally moisture-resistant, whereas Gypsum Board is prone to moisture damage and requires treatment.
Fire Resistance: Both materials offer good fire resistance, with Gypsum Board providing excellent fire-rated options.
Soundproofing: Gypsum Board surpasses Hardiflex in soundproofing capabilities due to its dense composition.
Maintenance & Repairs: Hardiflex is resilient and requires minimal maintenance, whereas Gypsum Board may need more frequent repairs.
Eco-Friendliness: Hardiflex is considered more eco-friendly due to its durability and reduced need for replacements.
Application Areas: Hardiflex is versatile, suitable for both interior and exterior use, while Gypsum Board is primarily designed for interior walls and ceilings.
🌟 Which one to choose: Hardiflex vs. Gypsum Board
If you prioritize durability, moisture resistance, and sustainability, Hardiflex emerges as the superior choice. Conversely, if you seek quick and cost-effective solutions for interior applications with exceptional soundproofing, Gypsum Board is an excellent fit.
Conclusion
Gypsum board is a type of construction material that is typically used as wall or ceiling panels in buildings. Gypsum board is made of a layer of gypsum sandwiched between two layers of paper or fiberboard. It is a lightweight, fire-resistant, and sound-absorbent material that is easy to install and maintain. Gypsum board is an ideal material for use in a variety of applications, including office and retail space, schools, hospitals, and hotels.